Before updating the theme, We highly recommend you to save a backup copy of existing theme, so you have something to fall back on if there is a mistake with the update.

Check changelogs to see what files have been updated and/or removed.

Theme update will overwrite the theme files only. Your existing settings, content and media will not be altered.

If you have customized the site using Child Theme or add Custom CSS in Theme Options, you can update the theme and the customization will remind intact. However, if you have edited the original theme file directly without child theme, please make sure to create a child theme before updating or customize the theme again.
Go to your email and download the latest theme (from the download link you received upon your purchase)
If you purchase from Creative Market, you may login to download the latest theme.
Unzip the downloaded file and find [theme name].zip file to install
Go to Appearance – Themes
Select Add New button on top
Select Upload Theme button
Click Choose File to find and select the theme zip file
Click Install Now button
There should be notification on your current version and the uploaded version. Click Replace current with uploaded button
Clear browser and site cache (if you have cache plugin installed)
NOTE
If you are using a child theme, you don't have to activate the theme after the theme install/update.
Frequently Asked Questions
I'm seeing blank site with no style!
Kindly clear your browser and site cache.

Can I update if my site already has content?
Sure, update is applied on theme/layout only. Your content will be intact.

Does this update changed my theme/plugin settings?
No, the update will update the theme layout and/or add features to theme. Whatever settings you have had will be intact.
---
Missing Stylesheet
If you upload your theme and received the following error:
The package could not be installed. The theme is missing the style.css stylesheet.
Rest assured, your theme style.css stylesheet is not missing. Usually this happens because you're trying to upload the whole download file which is incorrect.
Kindly follow the following steps:
1- Unzip the download file (example: chicwell_theme.zip)
2- Open the unzipped/uncompressed folder (example: chicwell_theme/)
3- Locate the theme zip file (example: ChicWell.zip) and upload this zip file directly.
---
Where's my ZIP file?
Safari by default will unzip the downloaded zip file. You may want to disable it.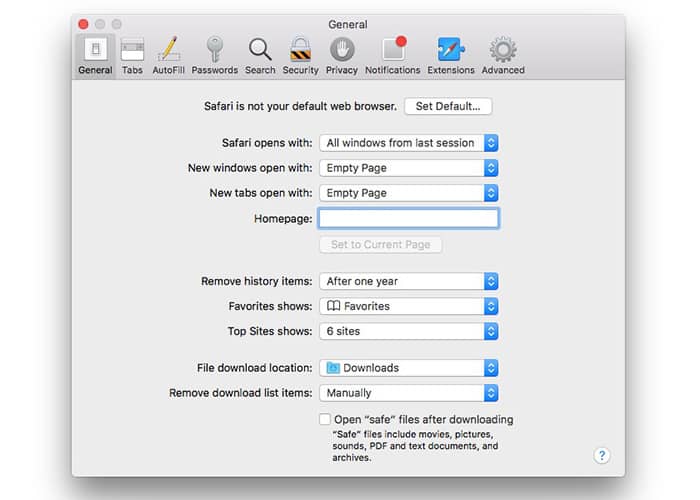 Kindly find your Safari download folder, the zip file should be within.
However, sometimes Safari will unzip and delete the downloaded zip file. You may want to disable this behaviour, you can refer here.